In Dynamics 365 Business Central, information of multiple companies can be stored in each business database, and you can export all or selected companies to a separate tenant database. The following article helps in assigning the company as tenant while configuring the multitenant environment in Business central on-premise.
Step 1: Open PowerShell in administrator mode and import the NAV admin tool to enable NAV commands in PowerShell
Set-ExecutionPolicy unrestricted -Force
Import-Module 'C:\Program Files\Microsoft Dynamics 365 Business central\180\Service\NavAdminTool.ps1'
Step 2: Import the module by using the command below in Power Shell
Import-Module 'E:\Dynamics.365.BC.23795.US.DVD\WindowsPowerShellScripts\Multitenancy' -Verbose
Step 3: Click the show command window and select the command How to move company to tenant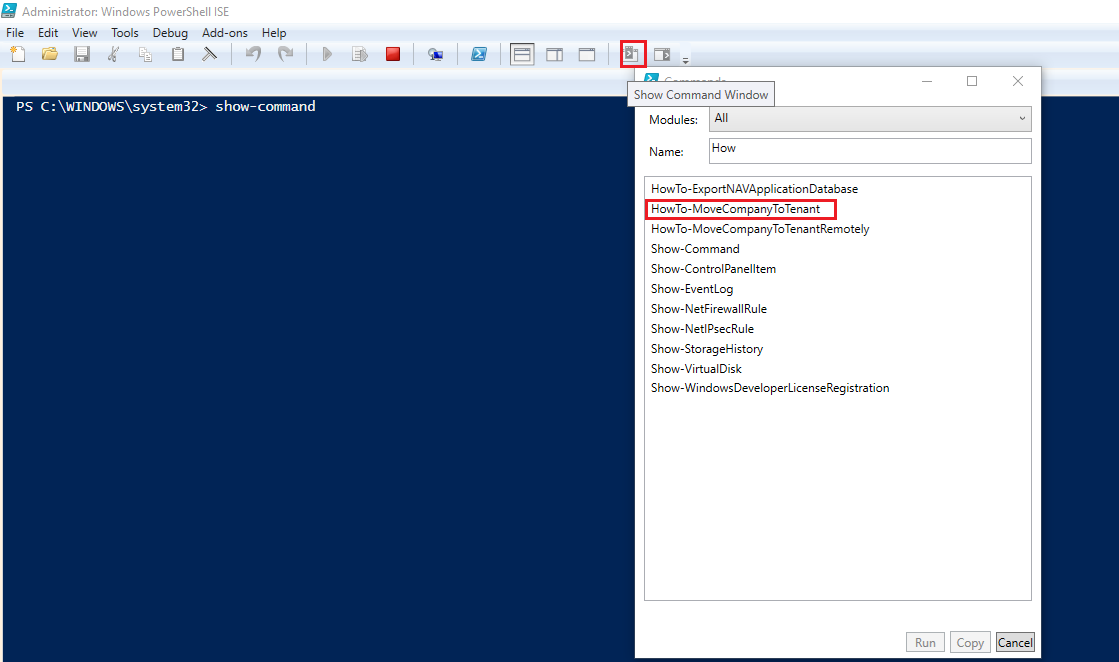 Specify the required fields and run the command
Company Name: Company that you want to move,
Database Name: Specify the Business database,
New Tenant Name: Specify the New tenant name,
Old Tenant Name: Specify the Old tenant name,
Server Instance Name,
Database Server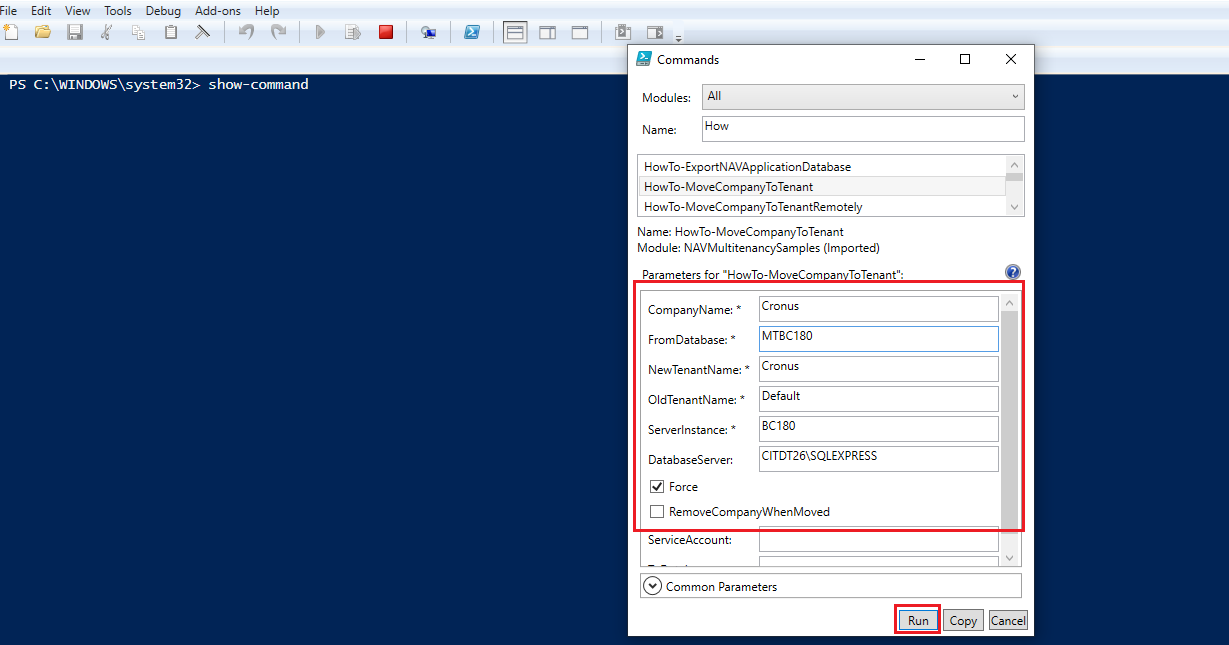 Note: When we execute the above command, a tenant will be assigned for the mentioned company i.e. the company will be moved to a separate business database and that business database will be allocated to the tenant.
Step 4: Check the SQL server. The new database 'Cronus' has been created. And you can see the tenant in Business central Administration tool