Interpreting a dataset with multiple views, a Power BI report provides visuals with multiple findings and insights. Depending on the type of data, there can be single visual or multiple pages of visuals. With an advantage of dynamic & interactive report, one can go beyond insights and get the exact answers. In this article, our Business central consultants have drafted a process to embed Power BI report into the role center of Dynamics 365 Business Central.
Step 1: Install the Power BI desktop in your system
Step 2: In Power BI desktop, select More from the action ribbon and click on get data.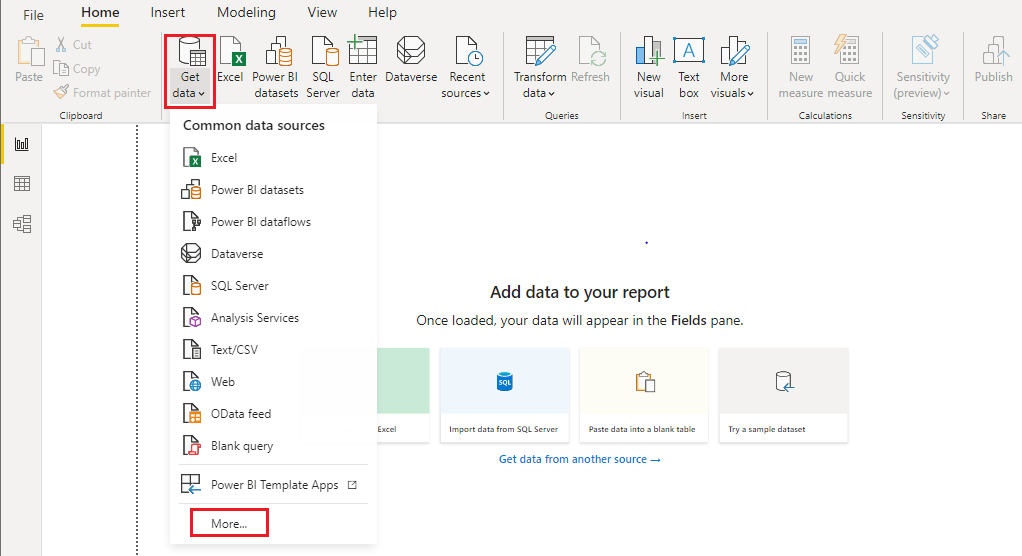 Step 3: Select the Online Service and Click the Dynamics 365 Business central connector from the get data action.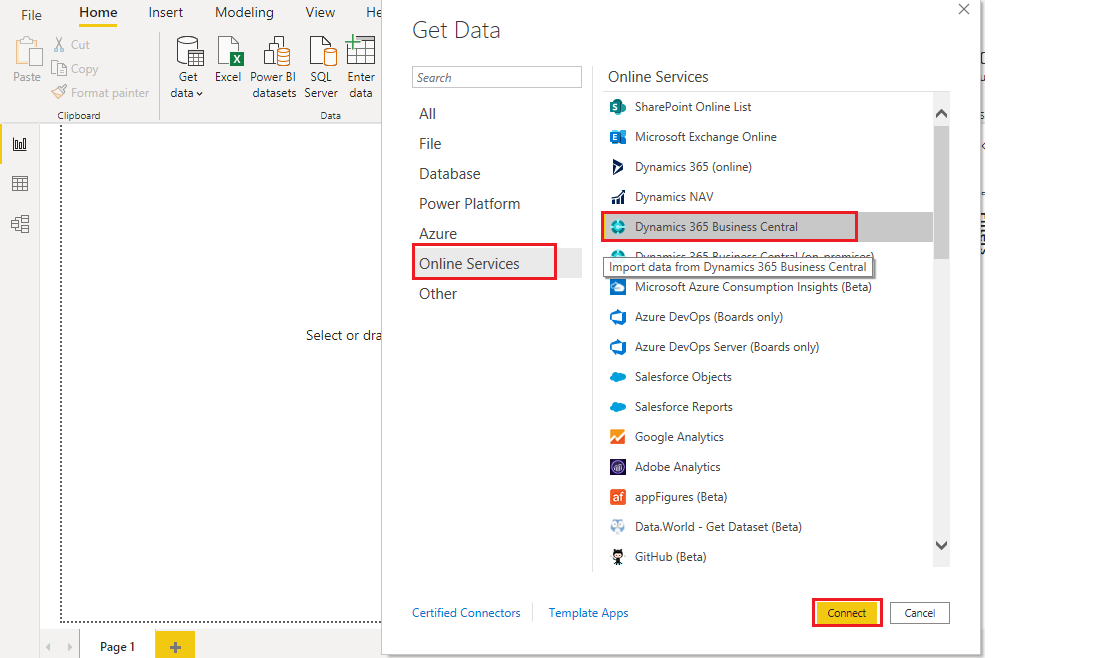 Step 4: Select sign in to connect your Business Central account and click Connect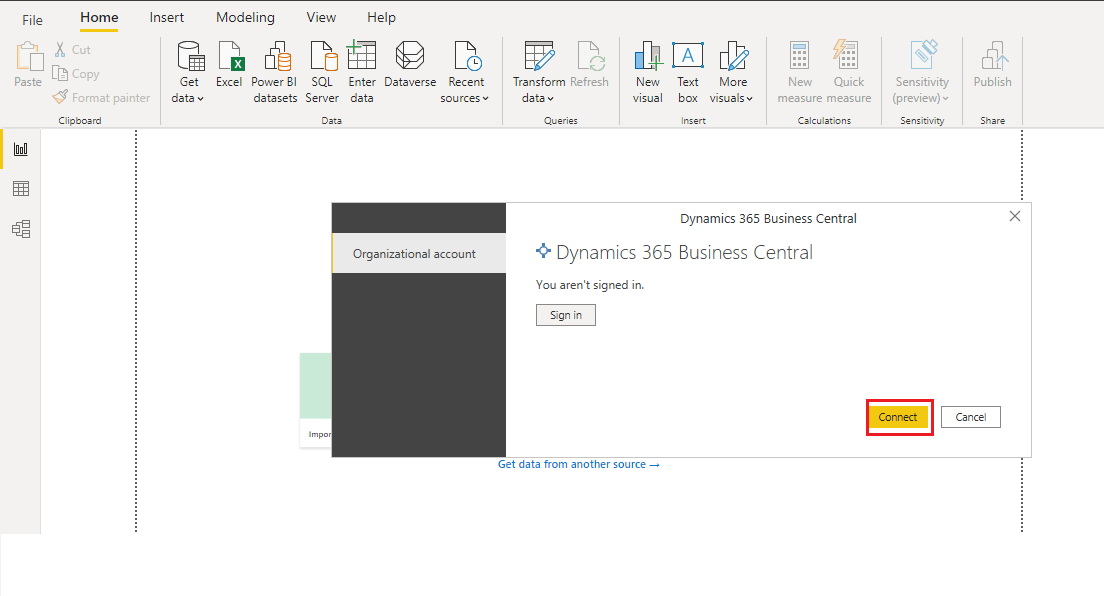 Step 5: Once it is connected, choose the environment of Business central that you can access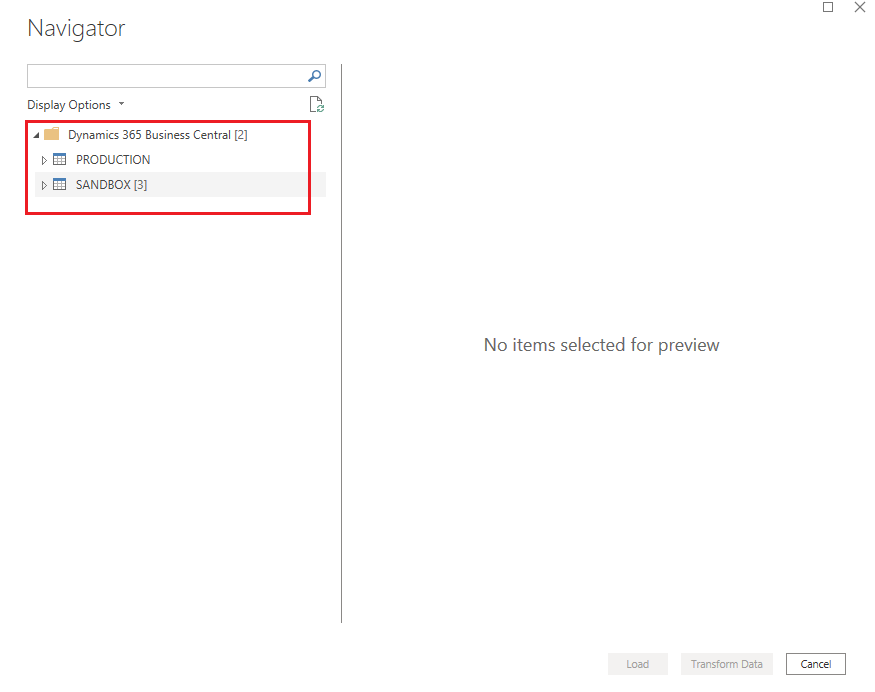 Step 6: Choose the Company Name and the webservice list in the company will be shown.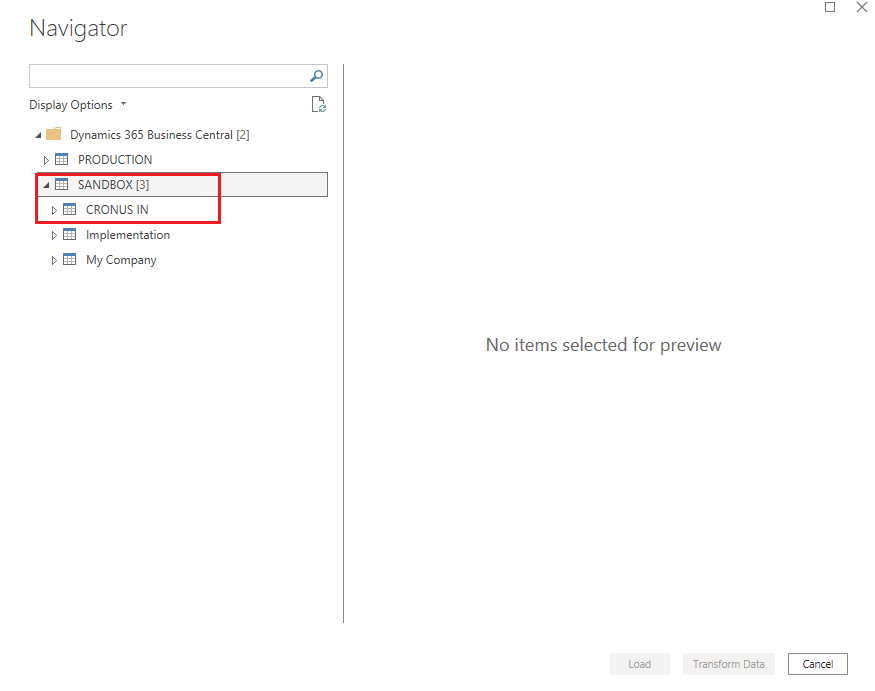 Step 7: Choose the Webservice that you want to access and Click Load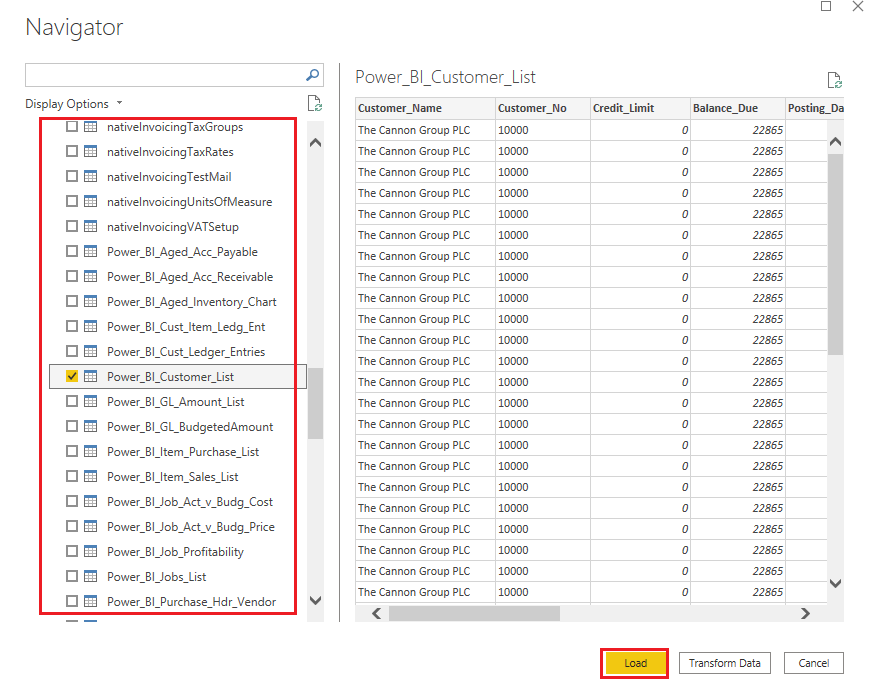 Note: It will load the data from Business central to Power BI
Step 8: Once it is loaded, all the fields will be shown in field pane
The Visualizationspane, where you can add, change, or customize visualizations, and apply drill through
The Fieldspane, which shows the available fields in your queries. You can drag these fields onto the canvas, the Filters pane, or the Visualizations pane to create or modify visualizations
The Filterspane, where you can filter data visualizations
Step 9: Create the Power BI report and Save it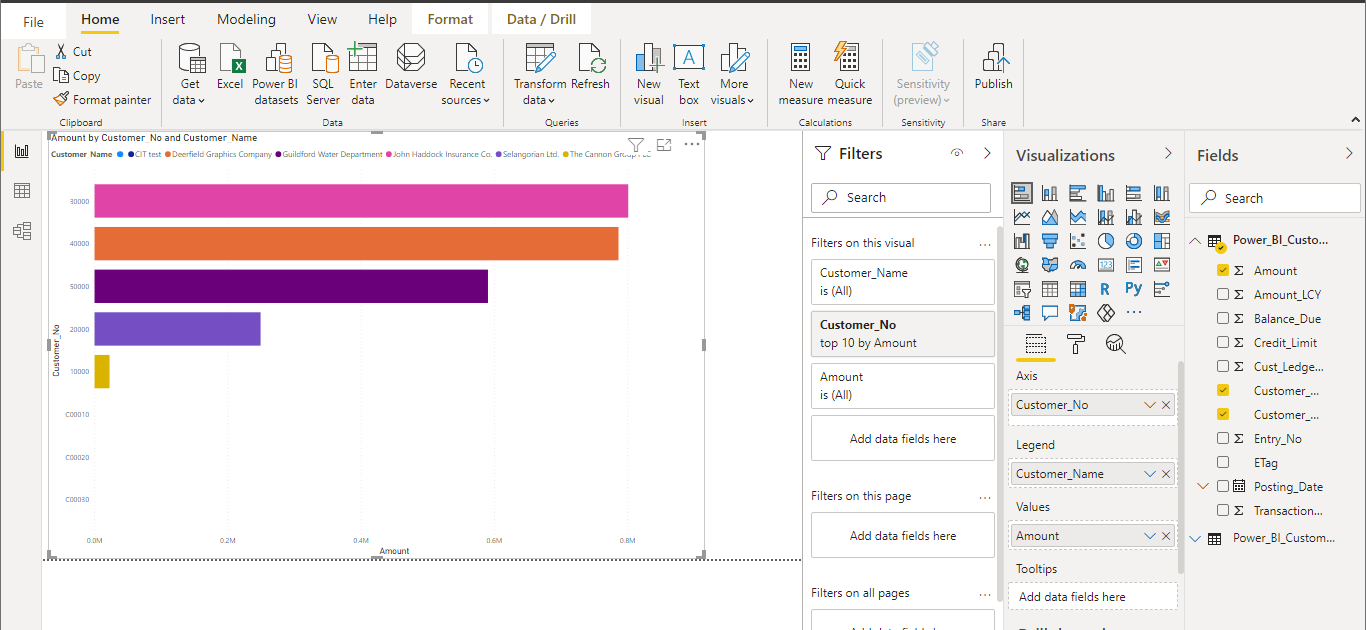 Step 10: Publish the Power BI report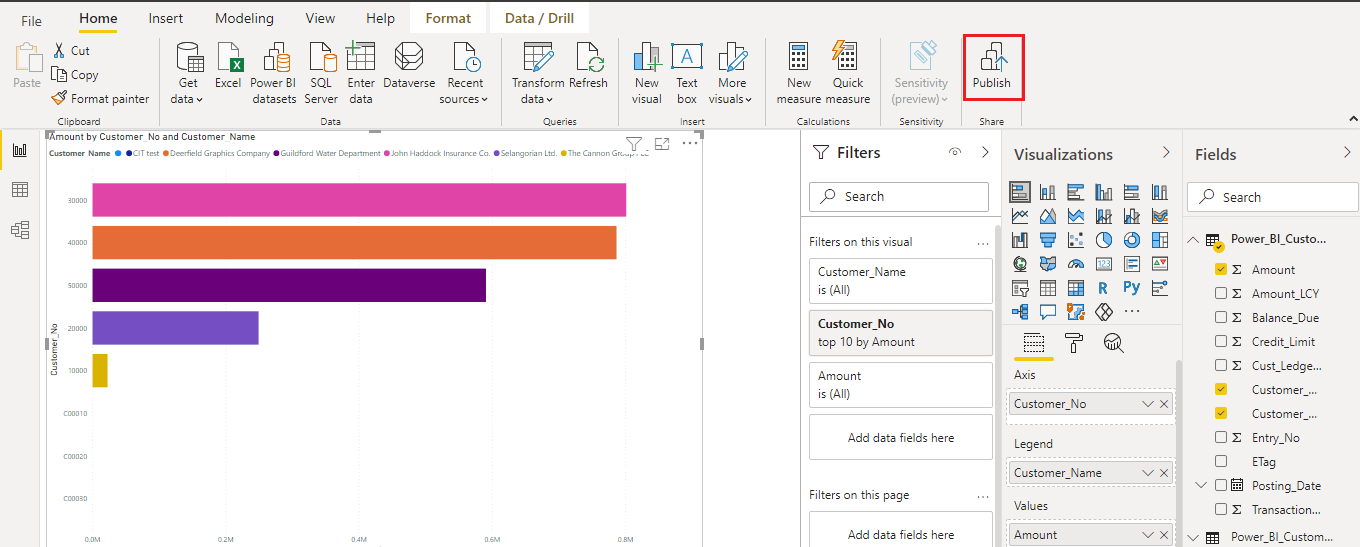 Step 11: Choose a workspace and Click Select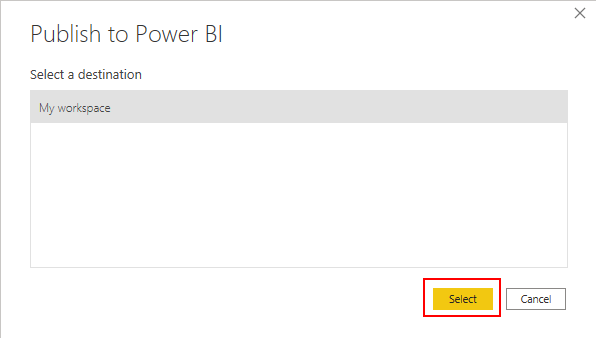 Step 12: Once the report is published, a message will be displayed as shown below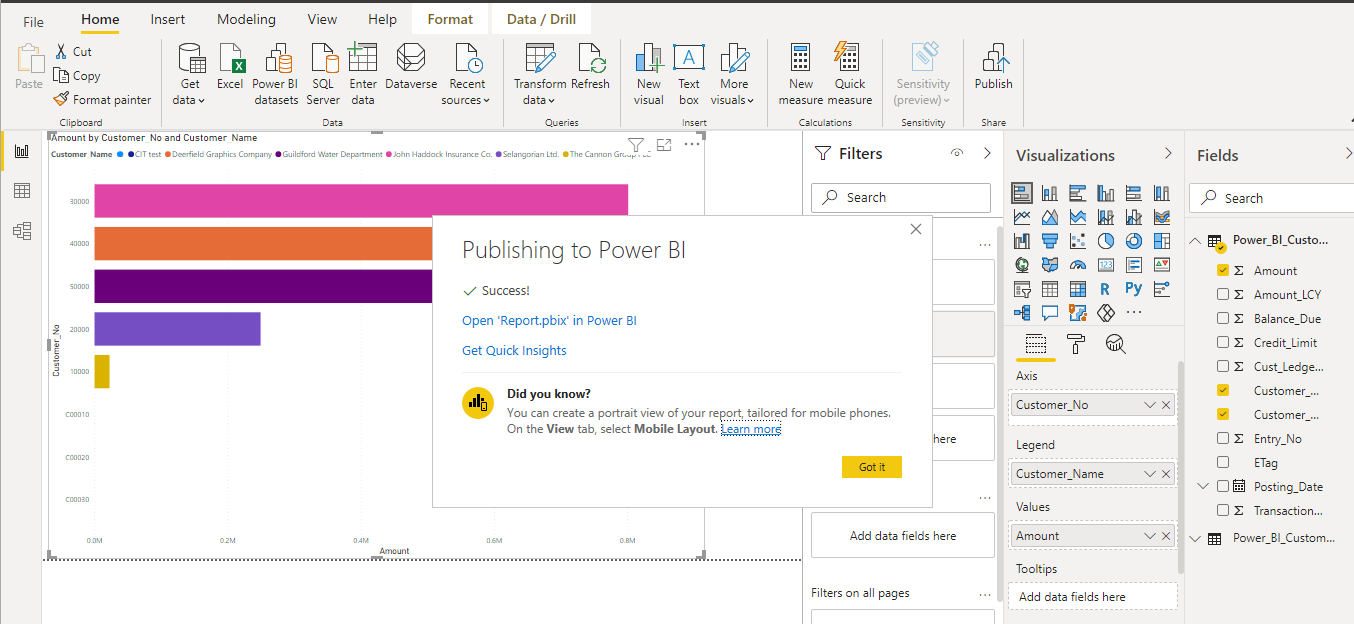 Step 13: Go to the Role centre of Business central
Step 14: Choose Select report to view the report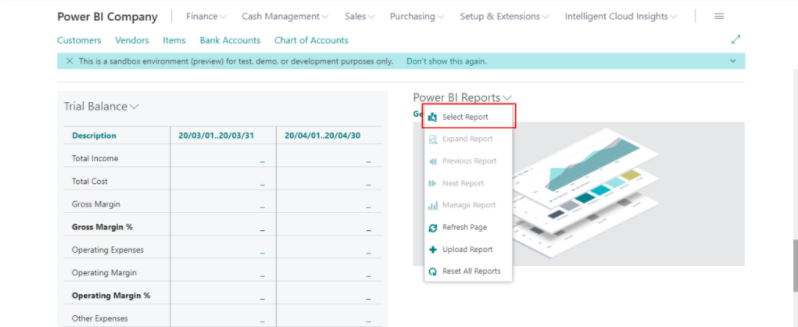 Step 15: Select the report that you have published in Power BI and Click OK